Welcome to our creative studio section. Here, we list commercial office space for creative businesses in Bolton. Creative businesses that sign up are listed on the 'Studios' page, with a link to your website and social media included on both Studio Circle and the Business Boom network. For general enquiries, get in touch with us via our contact page.
Our studios to rent currently include:
Unit 9 – Bark Street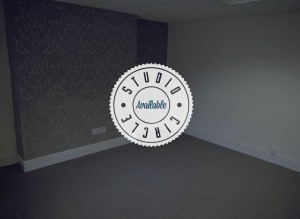 Bolton Creative Studios to rent Unit 9: based on the bottom floor of our Bark Street centre, Unit 9 provides a clean, professional environment in one of Bolton's most creative hot spots. Includes direct (disabled) access to the car park and an intercom system to the front door.
HOW BIG IS THIS ROOM?
One of the largest rooms in the building, Unit 1 has a floor space that spans approximately 16 feet in width and 15 feet in length.
WHAT DOES THE RENT INCLUDE?
Rent includes nil business rates and communal access to kitchen area and toilets.   MORE INFORMATION
More units coming soon…